Fosab Consulting.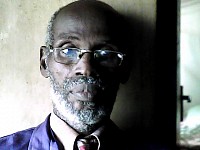 2ELECT RADIOTELECOMMUNICATIONS

FOSAB by Name is Frederick Olujimi Owuye Esq.
Graduate of Radio School Manchester England. 1979
As Electronics, Electricity and RadioTelecommunications.
College of International MarineRadioTelegraphic Telecommunications.
Brook's Bar, Manchester, England.

Major Electronics. Home office. England.
North Trafford College, Stretford, Manchester. England. 1979.
Attended Typing Course, and passed a TYPING Examination. Ref.AS/MMP. Purpose of receiving Morse Code

Member of IEE Now IET London England.  Ist Degree Associate. 1984.

Recorgnition:- International Telecommunication Union.
SECRETARIAT GENERAL. Geneva, le 27 June, 1983.
for The Secretary - General :- R. FORTAINE. Chief Public Relations Division

Managing Director / Consultant, Owner Fosab Consultancy Company (Rc2657) Frederick Olujimi Owuye Esq B.A(Engrg) AMIEE
Dealing 2Elect RadioTelecom Security Automation, Simulation from Designing, Insecption to final Completion of Generation Transmission Distribution and Utilization of Electrical and Electronic. Automations and Simulations. Private Investigation and Expect Witness.
Ist Ogun State Security Summit & WORKSHOP
(Stake holders Participation)
Theme:- Securing a Stable Society for a Sustainable Socio-Economic and Political Development. October 30th & 31st, 2002.
Chairman Security Group. Frederick Olujimi Owuye Esq. B.A. (Engrg)
Managing Director / Consultant. Fosab Consultancy Co. (Rc. 2657)
Initiated By PCRC Igbeba, Ijebu Ode, Ogun State, Nigeria.
POLISING :- Education :- Police College, Ikeja. Lagos. Nigeria. 1974.
(1) Criminal law. (2) Civil Case procedure Act. (3) Evedence Act. (4) Traffic Act. (5) First Aiding. (6)Drill & Arms. RANK. Constable
Police College, Signal School, Ikeja. Lagos Nigeria. Advance Wing.
Education. Wireless Operating knowledge. And Language Morse Code.
Graduate :- Signaller. Wireless Operator. No.1. AND Qualify Comfirm Nigeria Police, Wireless Operator. 1975.

Bank First Bank Nig. PLC
Acct No 2006859376
USSD Code. 89451242
eBanking. Name Fosab Consultancy Co.

Acct. No 3161550106

Certificate of Registration SMEDAN No.SUIN72293514
Transport Services
TIN JTB. No. 1055540270

Trial will convince
Address Sw8/294c Adeoye Street Agbowo Ibadan Oyo State Nigeria
 +2349094956976  +2347036930936 whatsApp.
Tel No +2347036930936 +2348082098632
eMail fosabconsult429@gmail.com
fosabconsult2020@outlook.com

email frederickowuye @gmail.com
Skype ID. live:.frederickowuye

Contact us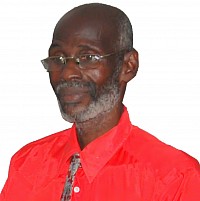 INVESTIGATION & ARBITRATIONS

Private Investigation & Expert Witnesses
Free Registration and conditions of Services.
If not on register.
Registration fees.
Traveling and Accommodation fees.
+Assignment fees for all categories.
The Investigator Managing Consultant Frederick Olujimi Owuye Esq B.A AMIEE London
Address Sw8/294c Adeoye Street Agbowo Ibadan Nigeria
Tel/what'sApp +2349094956976
+2347036930936
Further enquiry please contact 24/7.